Welcome to the new American Society of Inventors!
A non-profit organization dedicated to helping inventors.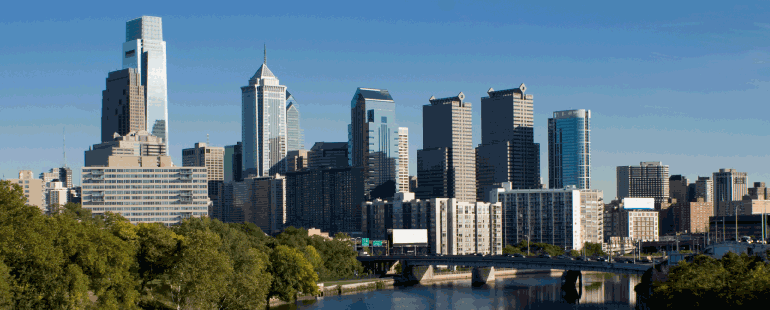 Handy Inventor Links —
Compiled by Jeffrey Dobkin
Find links to invention-safe firms and people we trust; hook up with invention-friendly resources. Find our own brand of honest invention oriented evaluations of groups and companies. Here you'll find people and firms we know and trust!  You'll also find places that we don't trust and we warn you about doing business with them.  This non-profit organization and website was created for the benefit of the Philadelphia Invention Community.
If you have links that will help inventors, send them to us for our personal evaluation. If you've had a great – or poor – experience with a firm, please let us know. Thanks.  Jeffrey Dobkin and the Philadelphia Inventors Alliance Team at the new American Society of Inventors.
To be safe – don't forget to read our articles on Questions to Ask an Invention Marketing Firm
Local and National Firms that help and assist Inventors:
NextFab Studio
2025 Washington Ave. Philadelphia, PA 19146
NextFabstudio.com
Here's where you can learn to build your invention prototype. A fully equipped hands-on tool shop with an array of woodworking, metal working, electrical, and fabrication equipment; and a staff that will help you learn to use it all.
Take classes, meet other inventor members and see what they're making, learn to use tools and make stuff! A wonderful experience, and a trusted friend of the Philadelphia Inventors Alliance Team.  If you have any interested in making something, anything, you need to come here and see this inventor friendly workshop – and learn how to do it or find people that will.  Don't worry, you'll have a helpful staff to assist you.
Philadelphia Woodworks Members Woodshop
4901 Umbria St, Phila PA 19128
267-331-5880 (w)   215-869-8377 (m)
www.philadelphiawoodworks.com
"Your Work – Your Projects – Our Shop"
Primarily woodworking, definitely inventor friendly.  Learn from private instruction, take classes, or become a member and use the shop anytime.  Full, well-equipped woodworking facilities with tools, tables, planers, routers, shapers, drills, and hundreds of tools that I don't have any idea what they do – but their friendly staff does.  They'll help you make anything.  Whether you're an inventor or just want to create some workshop projects this is a great woodworking shop, a great resource and always an excellent experience.
The U.S. Patent and Trademark Office
Washington, D.C.
Yes, the granddaddy of them all: http://www.uspto.gov/.  Find references, links to everywhere, online services, How-To information and a plethora of invention and trademark information. While our Philadelphia Inventors Alliance Team rarely recommends patents to inventors who are not moving forward with commercialization or licensing of their inventions, if you are thinking about a patent this is the place to start.
Lemelson-MIT
An encouraging team from MIT that works with high-schools and non-profits to assist their inventor groups.  Offers grants, prize competitions, and events honoring inventors.
USPTO Search Page
Search the Patent Office database of inventions directly from this start page.
Academy of Applied Science
24 Warren Street
Concord, New Hampshire 03301
Phone 603-228-4530
For students, parents, and teachers.  The Academy of Applied Science administers STEM (Science, Technology, Engineering, & Math) programs where students apply scientific knowledge to life, research and inventions. Find links and resources.
The Free Library of Philadelphia, offers programs, resources, and services to entrepreneurs and inventors.
One of the largest public library systems in the world,  The Philadelphia Free Library has a U.S. Patent Depository right on site.
Great help for area inventors.  They offer inventors programs, lectures, meeting space, inventor events and lots of low cost or free courses and classes with the Small Business Association.  This is the most wonderful of resources, with a staff of knowledgable and helpful people.  We in the Philadelphia area as so fortunate to have this resource right in our midst.
Great Resource for Young Inventors
Marcaria.com
A resource for Kids – the inventors of tomorrow!  This website is for Marcaria International Trademarks, but this particular page is filled with links to famous inventors and their inventions.  From the Ancient innovators, to the greatest inventions of all time, to the genius inventors of today.
Filled with stories, bio's and invention greats.  Contains links to inventor camps, young inventors, how products are made, and kid inventor's days.  Plus patent infomation and a link to America's goofiest patents.  Fun for kids and their older counterparts.  This awesome link page recommendation was sent to us by Cindy Powell and her Awesome Girl Scout Troop — Thank you… and please thank the girls: your great efforts are always noticed!
On The Philadelphia Inventor's Alliance…
Tough questions to ask an Invention Marketing Firm.
This is a helpful article found on this website about invention marketing firms.
If you have additional links, please let us know – we are always looking for high quality firms and organizations to help fellow inventors.
The American Society of Inventors –


Helping People Invent Tomorrow



New Invention class offered at Main Line Night School: Fall of 2022.
Hear Jeffrey Dobkin in this live instructional class.
Membership Benefits — Applications are not yet being accepted but feel free to read the many helpful articles on this site, and on JeffreyDobkin.com.
If you have a lot to offer inventors, please let us know.  Phone Jeffrey at 610-642-1000.
Meetup: Connecting Inventors – A place to meet others who are inventors — to partner, to learn, to share ideas and to make valuable contacts.
Programs and presentations by individuals and organizations providing advice and services to inventors.  All our presenters have been screened and evaluated for their honesty and integrity.
Free evaluation of your invention
Valuable advice provided by a team of experienced inventors and entrepreneurs.  Honest advice from people who have nothing to sell you.
Membership certificate suitable for framing,
Web Resources and Communities.  Meet fellow inventors.  Attend free events.
Great people who will help you get started!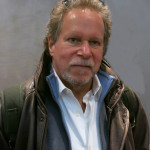 The new American Society of Inventors is a non-profit organization whose mission is to help and assist inventors in the Philadelphia and tri-state area. It was founded in 2017 by Jeffrey Dobkin.  Mr. Dobkin was on the Board of Directors of the original American Society of Inventors for more than 15 years, and the President for 4 additional years.  The original Society was abandon and stopped helping inventors – so our newly created organization hopes to continue helping inventors at no charge.
Dobkin is the author of 7 books, mostly on direct marketing, and  has extensive experience and expertise to share with the invention community.  He can be reached at his publishing firm, The Danielle Adams Publishing Company, P.O. Box 100, Merion Station, PA  19066.  Phone 610-642-1000. Visit his website, JeffreyDobkin.com.  Email him at jeff at dobkin.com